Same Labs as
Physicians & Hospitals

Confidential Results
Within 10 Days

Free
Shipping

Discreet
Packaging

All payments
Accepted
TEST DETAILS
About this test
What's measured
Symptoms
Sample collection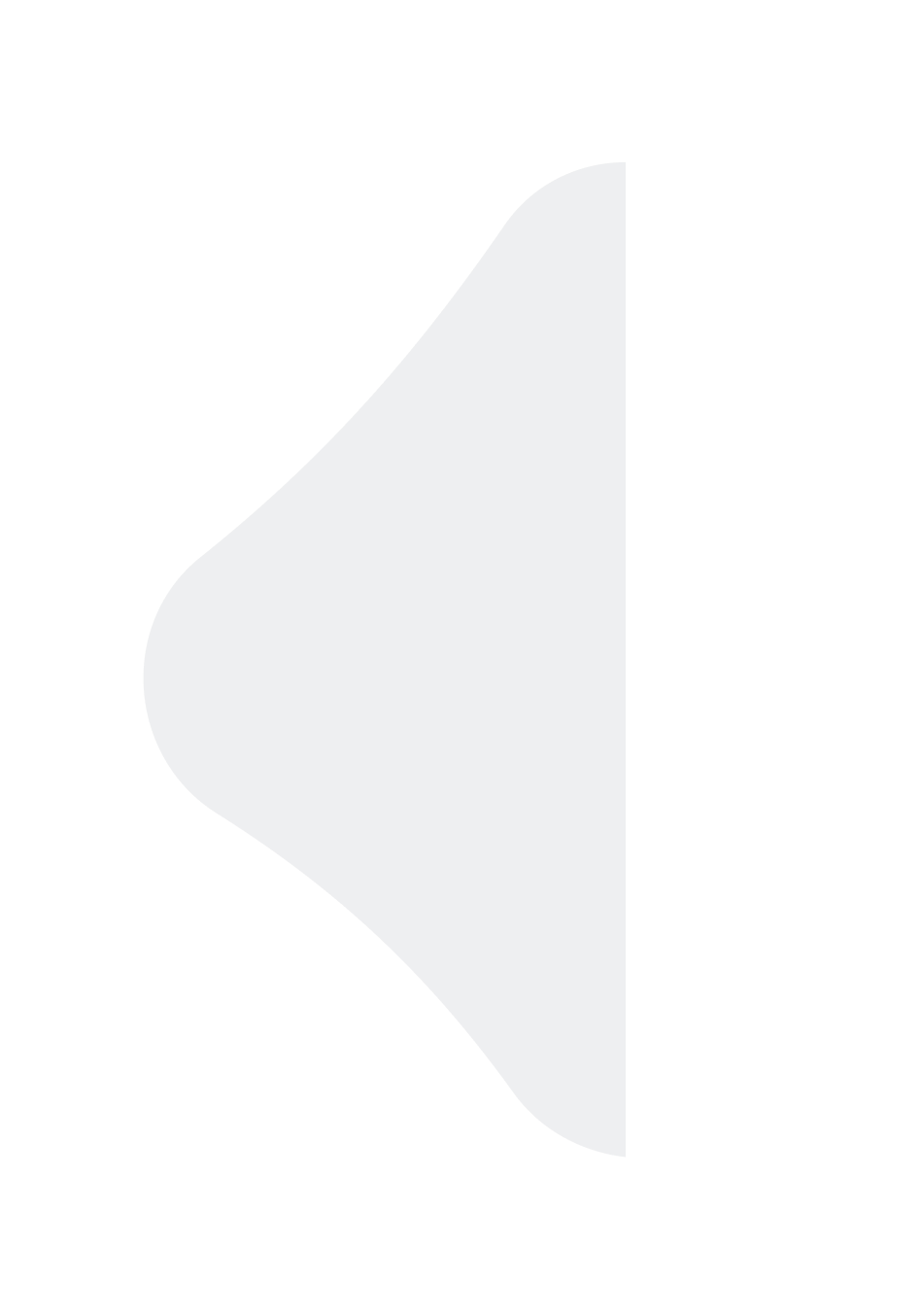 You should take this test if you suffer from:
How DM6 works
Blood Sample
Saliva Sample
STEP 1
Purchase
your DM6 test kit
Standby as you test kit will be shipped within 24 hours of your purchase
STEP 2
Collect
your sample
Please follow the instruction manual provided. Your quick at-home collection is all we need to do a thorough lab analysis.
STEP 3
Mail
your sample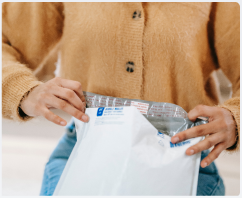 Simply place your sample in the packaging provided and send it to our approved lab — the shipping costs are on us
STEP 4
Review
your results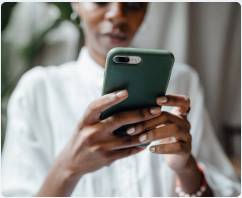 Get first hand access to your invaluable health data. View your results and recommendations online. Knowledge is power!
With Every Test Kit You Will Also Receive
---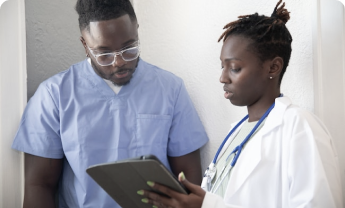 Physician reviewed results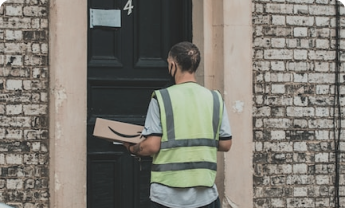 Pre-Paid Shipping both ways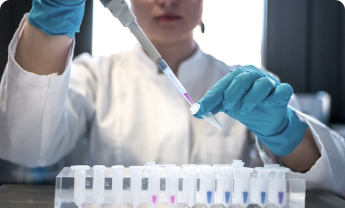 All material for sample collection and shipping back to the lab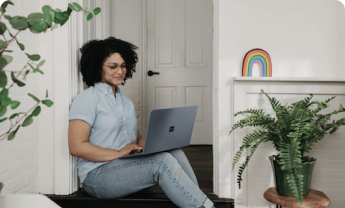 Detailed direction and an instructional video to guide you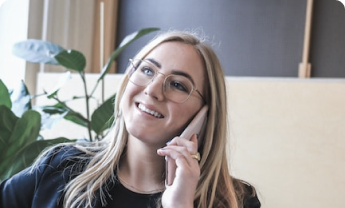 Help along the way from our customer care team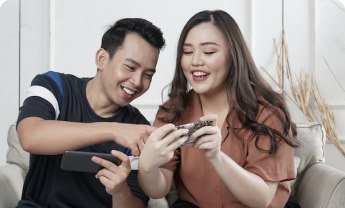 Digital and printable results you may share with family and/or your health provider
Food allergies and environmental allergies are recognized to trigger adverse reactions such as skin conditions, GI problems, anaphylaxis, and more. With proper identification and elimination of the offending foods and inhalant antibodies, many experience symptom relief and reaction evasion.
Symptoms and conditions associated with food and environmental allergies are:
Tingling or itching of your face, lips, mouth, tongue, or throat
Excessive gas, bloating, or nausea
Itchy or watery eyes
Hives or skin rash, or itchy skin
Runny nose, sneezing, congestion
Have a parent or sibling who has a known allergic condition
Frequently Asked Questions
How long will it take for me to receive my results?
Results are typically sent within 7-10 business days from the time we receive your sample.
Who can order a DM6 Health test?
This test is only for adults aged 18 and older. The test can only be ordered within Canada.
Does my insurance cover DM6 tests?
Some insurance may cover DM6 Health Test. Please check with your provider first. A receipt will be provided to submit to your insurance. Typically patients with HCSA will cover it.
How long will it take for my order to arrive?
Orders are processed for shipping within 24 hours from the time they are received. Please allow 4-5 business days for your order to arrive.
Do You Offer Refunds?
If a test was purchased on dm6health.com and your order hasn't shipped, we can offer a full refund upon request. If your order has already shipped, we can offer a full refund minus $30.00 to cover shipping and handling fees. In addition, if you notify us that a submitted test was used by a minor before our lab begins processing, we can offer a refund minus $30.00. If we discover that an account was created and contains results from a minor, we will remove the account within 24 hours and no refund will be issued. For any other questions regarding this policy, please feel free to contact our Customer Care Team at info@dm6health.com
What should I do if I think I am having an allergic reaction?
If you are having a severe allergic reaction please contact 911. This test is to determine what allergies you have prior to having any allergic reactions.
What does inhalant allergy mean?
Although airborne allergies are caused by harmless things, your body identifies these substances as "foreign." This leads to your allergy symptoms—sneezing, congestion, runny nose, and more. Inhalant allergies commonly include indoor allergens (such as dust mites) and outdoor allergens (such as pollen and mold).
Who should take the Environmental Allergy Test?
This test may be right for you if you:
Have experienced mild symptoms but haven't been diagnosed with an inhalent allergy
Have a family member who has experienced mild or severe symptoms before.
Precautionary
Who should not take this Food Allergy Test?
Food allergies can be a serious, life threatening condition. This test may not be right for you if you have ever had a severe allergic reaction to the food allergens in this panel, or if you are trying to determine whether you still have a known food allergy. This test should not be used in any type of food trial without the supervision of a healthcare provider.
If you have had a history of severe food allergies or need guidance on whether or not you still have a food allergy, please follow up with your healthcare provider who can evaluate your symptoms and help create a plan that's right for you.
What does the Food Allregy test measure?
This test checks an antibody called immunoglobulin E (IgE) in your blood. When you have a food allergy, and you're exposed to a food allergen, your immune system releases too much IgE. IgE then causes your body to produce a substance called histamine, resulting in an allergic reaction. IgE antibodies are normally found in small amounts in the blood, but higher amounts can be a sign that your body overreacts to allergens. Around 90% of all food allergies are caused by the foods in the following categories:
Eggs
Fish (such as tuna, halibut, or salmon)
Milk (and dairy)
Peanuts
Shellfish (such as shrimp, lobster, or crab)
Soy
Tree nuts (such as almonds, cashews, or walnuts)
Wheat
This test looks for IgE antibodies to the following 44 foods:
Dairy
Alpha Lactalbumin
Beta Lactalbumin
Casein
Cheddar Cheese
Cow's Milk
Goat Cheese
Goat Milk
Egg/Meat/Poultry
Beef
Chicken
Chicken Egg White
Chicken Egg Yolk
Ovalbumin
Ovomucoid
Pork
Fish/Crustacea/Mollusk
Blue Mussel
Cod
Pacific Sardine
Salmon
Shrimp
Tuna
Fruit
Apple
Banana
Lemon
Orange
Pineapple
Strawberry
Vegetables
Carrot
Tomato
White Potato
Grains/Legumes/Nuts
Almond
Barley
Corn
Gluten
Hazelnut
Oat
Peanut
Rice
Rye
Soybean
Walnut
Wheat
Misc
Baker's Yeast
Brewer's Yeast
Chocolate
CCD Marker
Cross-Reactive Carbohydrate Determinants
You may have a food allergy if you have increased IgE antibodies to these foods, along with allergic symptoms. Only an allergy specialist or healthcare provider can confirm a food allergy by performing additional food allergy tests and reviewing your medical history and symptoms.
*This test checks for IgE reactivity to chicken egg white and chicken egg yolk, and does not test for IgE reactivity to eggs from other animals, such as duck, goose, turkey, or quail.
What does a positive IgE test mean?
A total IgE test result that is high means that you may have some kind of allergy. But the results of a total IgE test don't show what you're allergic to or how serious your allergy may be. A specific IgE test result that is high means that you may be allergic to the allergen that was tested.
When should testing for IgE Inhalant Antibodies be considered?
Testing for IgE inhalant antibodies is useful for individuals who suspect that they are reacting to an environmental stimulus. Household inhalants include cat and dog dander, cockroach, and mites. Outdoor inhalants include trees, grasses, weeds, and molds, and may bloom or pollinate at various times depending on the region.
An IgE allergic response involves immediate-hypersensitivity to a substance. It is important to test when the patient is symptomatic. Circulating IgE antibodies have a short half-life of around 1-2 days, and will only be produced after exposure to the substance. The presence of circulating antibodies may affect each patient differently. According to the American Academy of Allergy, Asthma, and Immunology, "A key message is that a positive allergy test result (skin or blood) indicates only the presence of allergen-specific IgE (called sensitization). It does not necessarily mean clinical allergy (i.e., allergic symptoms with exposure)."1 Therefore, test results should always be viewed in the context of the overall clinical picture.
What are symptoms and conditions associated with IgE inhalant allergies?
Stuffy or itchy nose, sneezing, rhinitis or sinusitis
Itchy, teary eyes, conjunctivitis
Cough, shortness of breath, wheezing, asthma
Skin rash or hives
What's the connection between IgE antibodies and allergic symptoms?
When your body produces too many IgE antibodies to specific foods, you may be at higher risk of having allergic symptoms. Allergic symptoms differ from person to person and can range from mild to severe and may include:
Itching
Hives
Swelling
Diarrhea
Wheezing or anaphylaxis
(which can lead to tightened airways and difficulty breathing and potentially be life-threatening* *This test is not intended to be taken by anyone who has previously had a severe reaction to the foods on this panel. If you're having any serious symptoms, please seek medical attention right away.
IgE antibodies detected in your blood do not correlate directly to the symptoms you may experience, but higher IgE antibody levels may mean you have a higher likelihood of having a food allergy. Not all individuals with high IgE reactivity to a particular food will experience an allergic reaction to that food. Similarly, it is possible to have low or negative levels of IgE reactivity and still have a severe allergy to that food. It's important to share your results with your healthcare provider for use in the food allergy evaluation process.
Testing alone cannot be used to diagnose a food allergy. Your healthcare provider will use your test results, in combination with your symptoms, medical history, family history, and physical exam, to determine the likelihood of a food allergy and the right next steps for evaluation and treatment (e.g., oral immunotherapy).
What will my Food Allergy test results tell me?
Your results will tell you the level of IgE reactivity you have to the foods tested.
Abnormal results are not a diagnosis of a food allergy but may mean you need further evaluation. It's important to share your results with your healthcare provider or an allergy specialist. They will review your results, along with your medical history, signs and symptoms, medications, and any other tests. Only an allergy specialist or healthcare provider can diagnose a food allergy and create a plan that's right for you.
What is the difference between the Food Allergy Test and the Food Sensitivity Test?
A food allergy is what happens when your immune system mistakes a certain food as a threat to your body (this is then called an "allergen") and produces IgE antibodies as a result. Food allergies have distinct symptoms, such as itching, hives, nausea, vomiting, and difficulty breathing, and can be serious and life-threatening. The Food Allergy Test results will tell you whether you have IgE reactivity to the food allergens tested. The results of this test may be used, along with your medical history and symptoms, by your allergist or healthcare provider to help create a plan that's right for you.
Food Sensitivity Tests show IgG antibody reactivity to different foods. IgG and IgE are different types of antibodies. Food sensitivity can cause a wide range of symptoms such as abdominal pain, bloating, indigestion, and headaches or migraines. These symptoms are generally more delayed in nature than food allergy symptoms. Food sensitivity testing is intended to identify foods in your current diet that might be connected to food sensitivity symptoms. The results can help a person prioritize which foods to consider for a two-part elimination diet.
How does this test compare to the one performed in the doctor's office?
DM6 Health's Food Allergy Test measures immunoglobulin E (IgE) antibody response to 44 common food allergens.
The instruments and methods used by our laboratories are similar to - and often exactly the same as - those used by a doctor's office. Our at-home sample collection methods, like dried blood spot and saliva, have been widely used for decades. All of the laboratories with whom we partner have performed millions of tests and are considered industry leaders. These labs perform frequent internal quality controls and testing. They are also checked through third-party testing, which validates the accuracy of the lab's testing. In general, types of food allergy testing include:
Serology IgE food allergy testing (this test). This blood test checks for an antibody called immunoglobulin E (IgE). The results of this test alone are not enough to diagnose or rule out a food allergy, but where your value falls on the scale of very low to very high may be useful for your healthcare provider in determining next steps. This type of testing can be helpful for individuals who have skin issues such as eczema or for individuals who routinely take antihistamines, given its impact on skin prick testing.
A skin prick test, where a small amount of food extract is placed on your skin and then lightly pricked. This skin test should be performed under the supervision of an allergy specialist familiar with the tests and trained in emergency treatment options should an anaphylactic reaction occur.
A physician-supervised oral food challenge, where you eat the food allergen in increasing amounts under the supervision of an allergy specialist. This test should be performed under the supervision of an allergy specialist familiar with the tests and trained in emergency treatment options should an anaphylactic reaction occur. An oral food challenge is the gold standard of food allergy testing.
These tests, along with a detailed medical history, diet, and review of symptoms, help healthcare providers diagnose and confirm a food allergy.
What advantage does the IgE Inhalants Profile offer compared to other diagnostics?
Identifying airborne allergens can be difficult and testing serum allergen-specific IgE antibodies is helpful. Allergen-specific serum IgE testing does not involve introducing an allergen in order to test. Instead, already circulating antibodies are measured, however, the patient must have been exposed to the allergen in the days leading up to testing in order to detect antibodies.
A skin-prick test involves the injection of an allergen on the skin then observation for a reaction. Serum testing can be especially useful when skin-prick tests cannot be performed for example, due to extensive dermatitis or dermatographism, when antihistamines cannot be discontinued, or those with a history of anaphylactic reaction.