At-home Testing Kits Designed Specifically For Women
Women have a unique set of health-related issues that can crop up unexpectedly, whether related to the menstrual cycle, fertility, or hormone levels. Our at-home testing kits help women figure out their own health issues so that they can make informed decisions moving forward.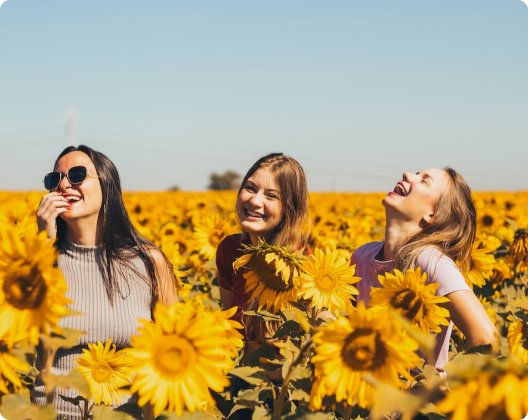 Select Your Desired Test Kit
Care that Syncs with Your Schedule
No appoinments or clinics
Customer support when you need it most
Discreet delivery of all products
Physician reviewed results in 5-10 days
Same certified labs used by hospitals
100% encrypted and HIPAA complaint
Loved by 10,000 Customers Around the World
Free shipping was great, and the kit arrived promptly and worked exactly as advertised. Very satisfied.
Not sure why I didn't do this sooner. Now I understand what my food allergies are, and I can start planning out a different diet that agrees with me. This is great news and I'm happy that I can make the right changes.
It was my first time buying a home testing kit and I thought it would be way more complicated than this. Really happy with how easy it was, thank you!
Your testing kits gave me some valuable insight into what my food sensitivities might be and they were the last thing I was expecting. Do not self-diagnose!! Try a kit to get an idea of what might be affecting you
Excellent product and worked as advertised. Starting to feel better already.
I ordered one of your kits so that I could go to my doctor with the results and see if he could verify my food allergies. He was surprised how accurate they are. I'm happy!
I have a few family members who have food sensitivities and I will recommend your kits to them after the success I had. Thank you for providing such a helpful product.
I don't trust many online medical devices or kits but I was encouraged to try the DM6 testing kits and I'm glad I did. You stand by your product and that's good.
I had a mishap with shipping one of your kits to my house and I contacted your customer service. They were extremely helpful and rectified the issue right away. Plus the kit worked great and told me a lot about my food allergies!
Thank you for making a testing kit that actually helped tell me what my health issues were. I was very frustrated before and now I have more insight into how to fix them.