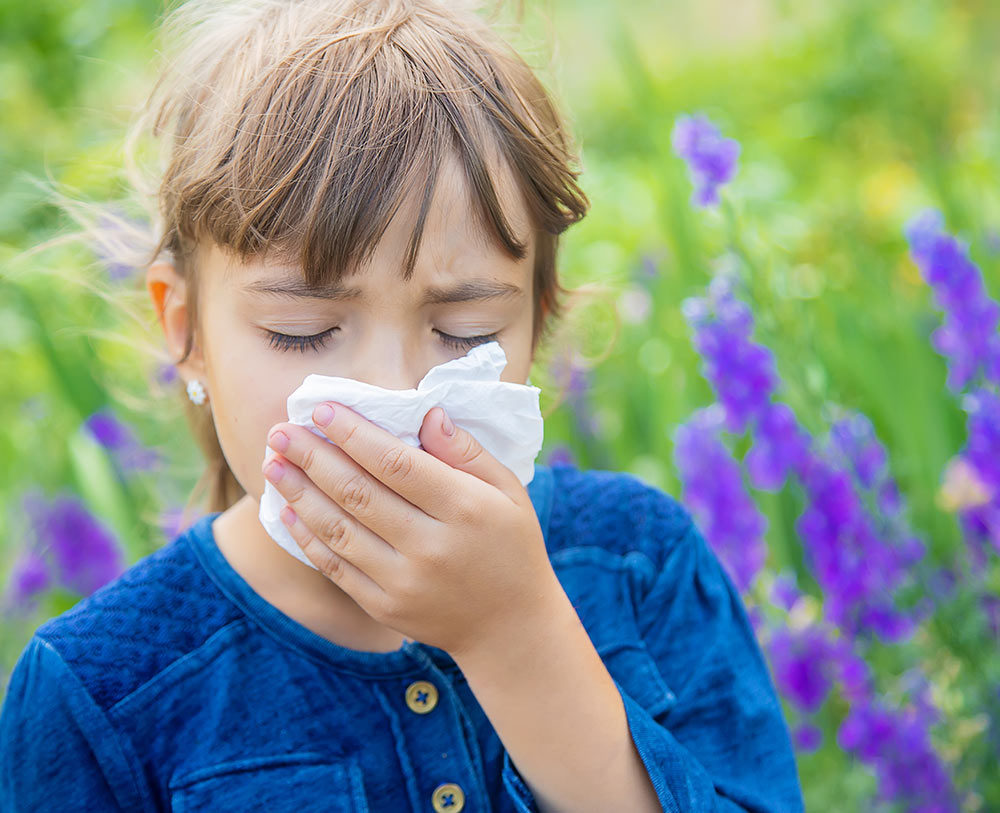 The Symptoms Of Seasonal Allergies, And What You Can Do About Them
Millions of Canadians positively dread the arrival of particular seasons such as springtime, because they realize that seasonal allergies aren't far behind. Yes, they're pesky, irritating and debilitating, but thankfully, they are also manageable. The key is identifying whether you, in particular, might be suffering from seasonal allergies, so you can move forward with treatment options.
While seasonal allergies are typically a nuisance for most people, they can be rather serious for those with respiratory problems, or people with compromised immune systems. Whether mild or severe, it's a good idea to get a handle on your seasonal allergies right away, so you can go about living your best life. 
THE SYMPTOMS OF SEASONAL ALLERGIES
When people think of the phrase "seasonal allergies," they inevitably think of someone suffering a sneezing fit, but that's just one piece of the puzzle. In truth, seasonal allergy symptoms take on a variety of extreme forms, such as:
Runny nose and post-nasal drip
Sinus pain, pressure and nasal/chest congestion
Sneezing and coughing fits
Puffy, swollen and red eyes
Itchiness of nose, ears, eyes, mouth or throat
General discomfort and fatigue
While one of the above symptoms may be a nuisance all on its own, the problem is compounded when several more are added to the list. This can reduce concentration, particularly at work, impair decision-making abilities, trigger irritability, and make you miserable all around. These problems are exacerbated when seasonal allergies affect a good night's sleep, which can have even more debilitating effects on your work, relationships and family connections.
HOW TO DEAL WITH YOUR SYMPTOMS
When you have determined whether seasonal allergies are indeed the problem, you may consult with your doctor or health care provider to determine an appropriate treatment. In the meantime, there are ways to deal with the effects of seasonal allergies until a more permanent solution can be found. They include the following:
Avoid exposure to pollen, particularly during the early spring season
Stay inside on windy days in order to avoid higher pollen exposure
Dry your clothes inside the house, instead of outdoors
Keep your house and vehicle windows closed
Take an over-the-counter antihistamine, decongestant or nasal spray for temporary relief from allergic reactions
If possible, buy an air conditioner and/or vacuum cleaner with a built-in HEPA filter
Use an indoor dehumidifier to reduce dampness, which can cause mold and dust mites
TESTING YOURSELF FOR SEASONAL ALLERGIES
Not sure whether seasonal allergies are affecting your everyday life? The first step towards treatment involves identifying the problem, which is why DM6 Health has prioritized at-home testing kits that allow you to test yourself from the comfort and privacy of your own home. Once it arrives, you may use the kit to gather a sample, which will then be sent to our certified labs staffed by expert technicians who can generate fast, reliable results.
Those results are then sent directly back to you, so that you can share them with your doctor or health care provider for the purpose of determining proper treatment. It's a safe, convenient, discreet, and private alternative to lengthy wait times at the doctor's office or clinic. If you believe seasonal allergies may be the culprit, then don't hesitate in purchasing one of our at-home testing kits, today!
CONCLUSION
Seasonal allergies can be debilitating, not to mention downright frustrating, but it doesn't need to stay that way. You too can enjoy the wonders of all four seasons, year-round, without having to worry about embarrassing and inconvenient allergic reactions. This is especially true during the spring season, when the flowers are in bloom, and the snow has melted away. Don't spend a minute longer indoors than you need to!